Literature Management for Researchers
Apps for research and citation management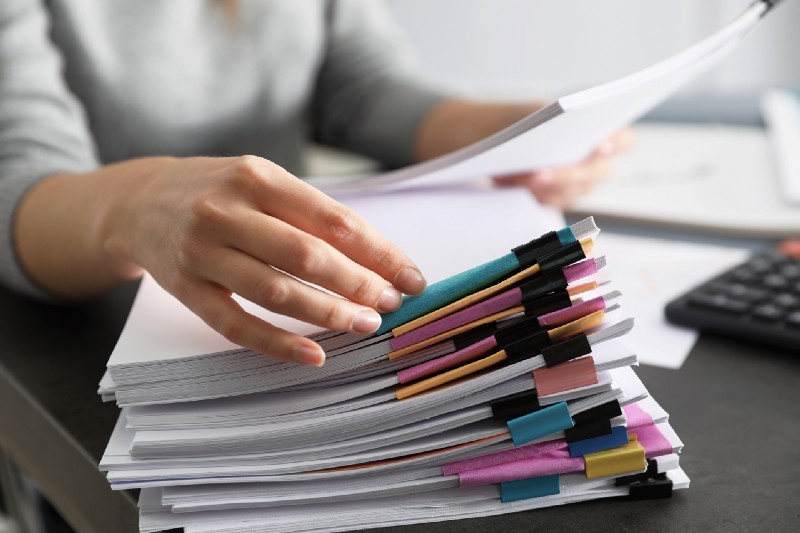 Licensed via Adobe Stock
The average short paper consists of at least 5–10 cited sources. Given that a course may have at least one paper assignment over several years worth of courses, you will end up collecting quite a number of articles that you may want to keep tabs on. The following are apps that allow researchers the ability to import papers from desktop, libraries, or websites, and manage their references.
ReadCube Papers
ReadCube Papers allows you to access your library from anywhere and comes with a browser plugin to add papers whenever you want. It comes with a web app, mobile app, and desktop app. Supported integrations include Chrome, Google Docs, and Word 2016+to name a few. Something to consider is that while Readcube is free, ReadCube Papers is not and requires a subscription. Student discounted subscriptions can be obtained with proof of enrollment. I personally loved the clean interface and the way the app makes articles interactive by making the authors and figures clickable.
ReadCube — Software for Researchers, Libraries, and Publishers
Scholarly publishers will soon be able to receive usage reporting from Mendeley, Elsevier's leading Scholarly…readcube.com
Mendeley
With Mendeley, you have in-text citation and formation. You can access your library from anywhere with it as well. With Mendeley's desktop app, you can drag and drop selected references to Google Doc, email, etc. What really made Mendeley stand out to me is the sense of community for each research specialty and the listing of funded opportunities. It's more than just a reference manager, it's a research community tool with the ability to share career opportunities, funding opportunities, and datasets.
Free Reference Manager & Citation Generator - Mendeley
Organize and search your personal library, annotate documents and cite as you write with Mendeley Reference Manager.www.mendeley.com
Zotero
A free and open-source app. Previous users would argue that it is desktop-only, but Zotero actually has expanded and you can now access your notes, files, and references on all your devices. Zotero has a few features that are meant to allow for remote collaboration with your project members and co-author papers. You can discover other individuals with similar interests and the sources that they reference.
Zotero | Your personal research assistant
Just need to create a quick bibliography? Zotero is a free, easy-to-use tool to help you collect, organize, cite, and…www.zotero.org
For developers looking to get involved with building features on Zotero, check out their Open-Source involvement page.
Zotero | Get Involved
Zotero is an independent open-source project, and it depends on the support of its users and developer community…www.zotero.org
---
The users that leveraged the older ReadCube features may argue that Mendeley is better where those that had access to the newer ReadCube Papers features would argue that ReadCube Papers is the clear winner. Zotero fans would argue that the free, open-source nature of the app coupled with its simple interface makes it the best option. In all honesty, don't listen to any of us. Be free and try them out for yourself. At their core, the apps are very similar in functionality. They differ ever so slightly in the peripheral services they offer.
For those that already have a favorite not listed here, care to share? I'm sure students and researchers everywhere would love to know about some of the other options.